This is what it looks like when petz that have That One Art Style (the one that people normally only use for exclusive traded petz) are in motion in the game, and interact with petz that have the normal art style:
The sobble breed is from [BAD_DEATH], the others are hybrids of Vickie's Petz Zoo hyena and urchin.
***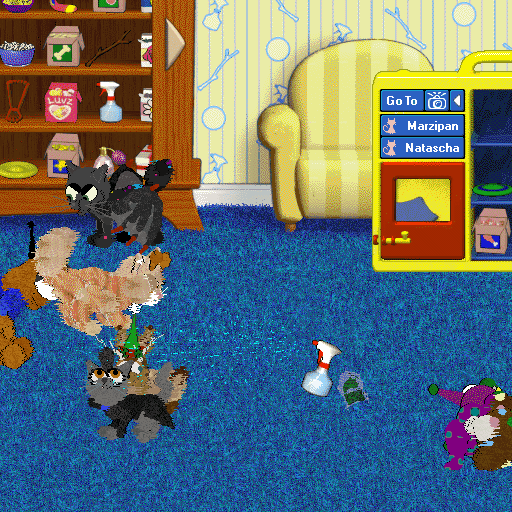 Naughty petz wielding the spray bottle.
***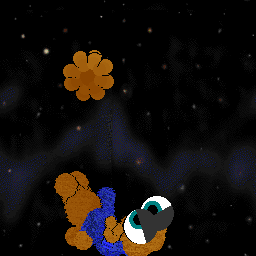 My first second ever looping pet gif. Because of their one big foot, it looks very cute when norvils bunny kick toyz. For some reason, petz also seem to prefer the pumpkin to the original auto-rolling ball.
***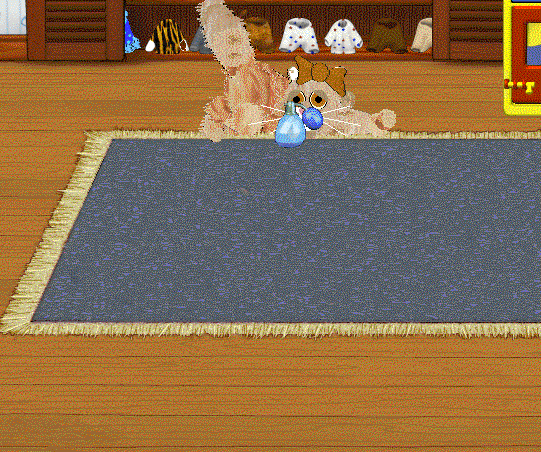 Top secret experiments.... shh....
***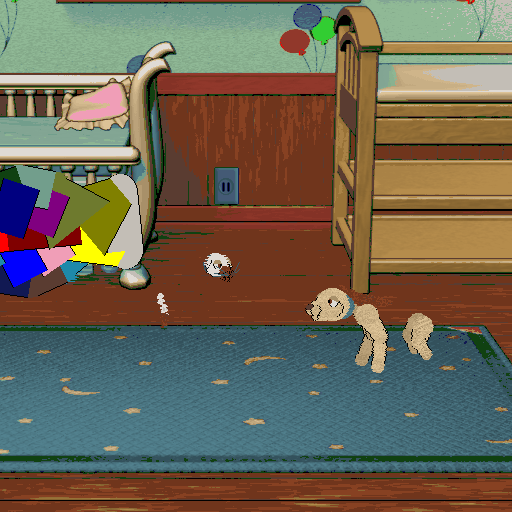 Tiny floating head eats humongous fish